I try not to talk too much about my footballing
loyalties in this blog but today I am using it as an excuse to
experiment with 2 new tools.

First here is a really wonderful tool which was brought to my
attention by Silivia over at Langwitches. This is my flag as
constructed in we are multicolored (Just go and see what it's all
about, if you like flags you'll love this).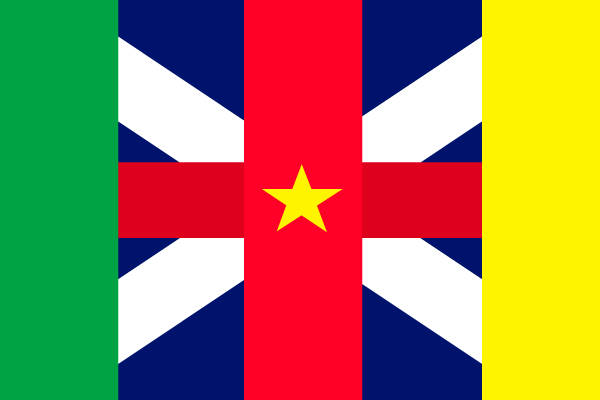 The second tool I want to try is Triggit.

The Triggit web application allows you to place media and ads with simple clicks and drags. No more embed code, FTP software, or HTML headaches.Triggit allows you to insert dynamic content from an ever-growing list of providers! Triggit automatically integrates with the most popular blog platforms.
That's what their home page says. I'm going to try to add a photo from Flickr and a video from You Tube.
Technorati Tags:
cupofafricannations
,
multiculturalism
,
cameroon
,
scotland
,
england
,
triggit
,
wearemulticolored
Powered by ScribeFire.