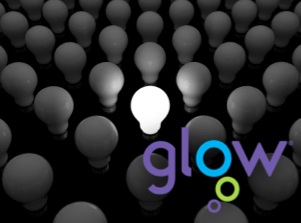 I'm really quite a lucky boy. Having just got back to work the boss told me I'd been picked to attend a GLOW conference at the Stirling management centre for 2 whole days. Ok it meant me getting the train at 6.20 yesterday morning, but at least I got a chance to write my reports.
Anyway this conference is about sharing people's experiences with GLOW. But you haven't used it, Adam, it's not in school yet? True, but I now have a very good idea about what it is and what it might be able to do...more later.
Yesterday afternoon we were tasked in groups to come up with an ad for GLOW. Our wee group decided to use animoto, especially having just received an educators code giving free access to make full length videos (Leave a comment with your email and I'll share it or alternatively email rebecca@animoto.com.)
We used screenshots from colleagues glow pages (thanks to Caroline and Theresa) plus some GLOW images from the glow team's presentations, plus some photos taken on the day (and evening.) We recorded vox pops to the question "What is Glow?" and composed some music garageband. Uploaded it all to animoto..et voila.
And here's a second version just using animoto tracks

Technorati Tags: glowscotland, animoto
Powered by ScribeFire.