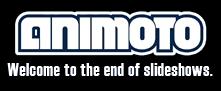 One of my most favourite web based tools has been Animoto, mainly because of its ease of use. About six months ago they introduced animoto for education which allowed educators to sign up and get an all access pass for an academic session. This meant that users could create and download full length videos.
One draw back I had found with it was a difficulty in adding simple text to a video so that it could be used as say a vocab learning reasource. i.e picture followed by the word in TL. That was until now. As I am signed up to the animoto blog in my reader I discovered today that you are now able to add text to a vid. Not being the patient type when it comes to new things I had to have a go, and also it kind of fitted with what I am having my S2's do and what I am doiung with S1 at the mo.
As I already had the pictures available I didn't take too long to put this video together to help my S1 classes learn the countries of the EU in German, with some cool latino vibes.
NB when I did this at first I used umlauts, which on rendering camne out as gobbledygook, so I had to remix it and add and extra "e". I've emailed them about this and will see what comes of it.
Here it is:
Tomorrow I will be showing this to S1 and challenging them to come up with something better.
Here's a good tip for allowing younger (U13's) to use this at home. Get a gmail account and them give them a dummy email based on that email account eg if you sign up to gmail as hfhfh@gmail.com you can get your pupils to sign as follows:
hfhfh+1@gmail.com
hfhfh+2@gmail.com
all because gmail does a crafty trick of identifying this as your email. In this way you will see their videos as you will receive a message.
The important thing to remember here is that in each case they must sign up using the link provided to you by animoto when you signed up for an educators account...it's not all that confusing honest.