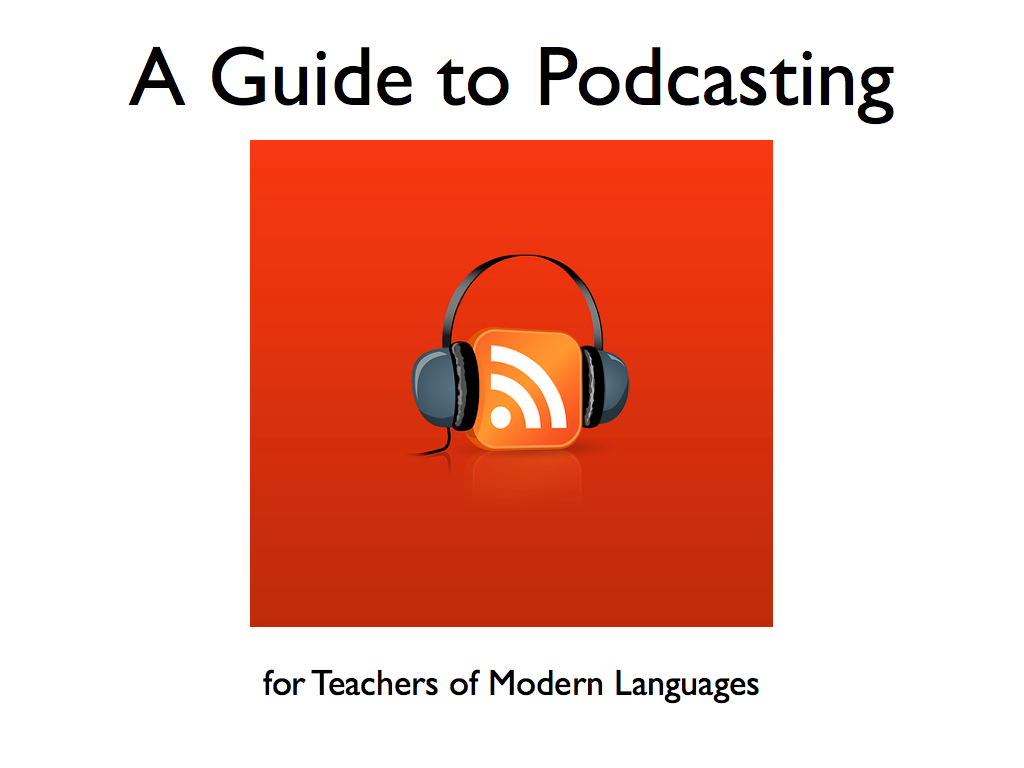 Here it is at last, my gift to the world of Modern Language teaching:

The MFLE Guide to Podcasting

Some time back before the summer holidays, whilst he still worked for LT Scotland, Ewan commissioned me to update the podcasting section of MFLE. The idea being to replace the existing, written guide with something more representative of what MFLE aims to be; a support service for MFL teachers providing ideas to assist teachers be more creative in the classroom. He envisioned a resource which users would be able to dip in and out of as their needs arose. But most importantly it was to be relatively short and to the point.

Hopefully I delivered.

The guide falls into five principal parts:

What is a Podcast?
Reasons for Podcasting
Ideas and Examples of MFL Podcasts
How to produce a podcast
Recording audio on the go.
To help you to idenitify your needs more easily parts 2, 4 & 5 are divided further.
All the films are based on stuff I have done in the classroom over the last couple of years or so.
In order to make them as accessible as possible, each film comes in 2 downloadable formats, one for computer and one for ipod, as well as the flash version on the website. Attached is also the script of each episode, some of which are more detailed than other, containing hyperlinks to
relevant sites, podcasts
.
Although it took quite some time to put together I really had a ball rising to the challenge of my first commissioned piece of audio visual work. I probably went about things a long way 'round (as usual) and as surs as eggs are eggs there is proabaly an easier way of doing what I did. However I learned a lot about putting together this kind of resource, and it has been a massive help in preparing for the likes of Isle of Wight Conference.
NB.
Joe
beat me to the punch the other day on this but it wasn't quite ready for publication to its intended destination at MFLE. It is now.
Thanks to Anne MacLeod at
LTS
for her work in getting this online.
Comments most welcome.
Powered by ScribeFire.